If you've been to Nashville in the past few years or if you're into Southern foodways you've probably heard of Nashville hot chicken. My dearest friend, a longtime Nashville resident, personally introduced me to the ways of the hot chicken and I haven't looked back since.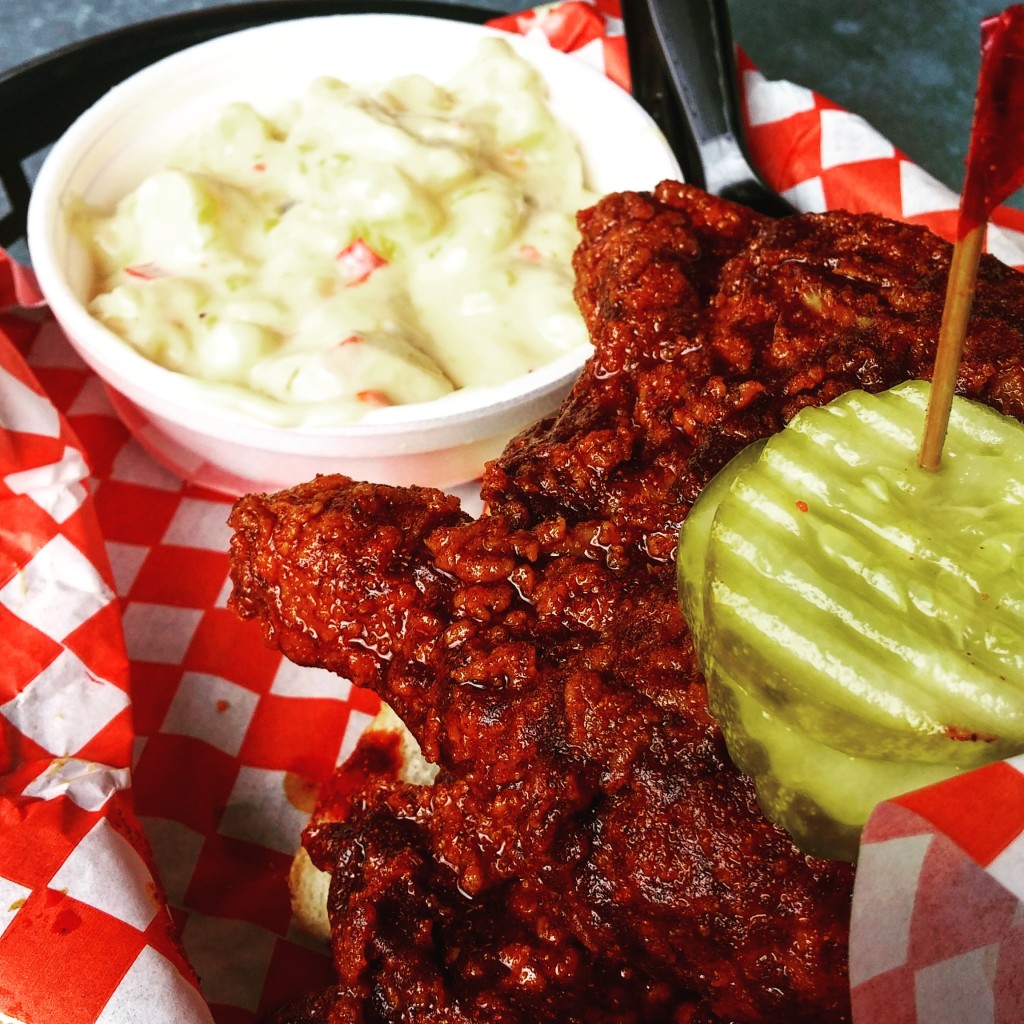 You can look at Yelp reviews, any number of Reddit threads touting personal favorites, Thrillist's guide, or even Food Network recipes but there's no getting around it: hot chicken preferences vary a lot.
As an out of towner who frequents Nashville I feel relatively unbiased — I don't have inherent ties to a particular part of town nor do I have myriad local connections to sway one establishment over another. I simply surveyed (multiple times) and here I offer my two cents.
Note: you know how spicy food joint reviews often begin with "I LOVE spicy food…"? Well, I really do. Most hot chicken joints operate on a scale of mild to extra-hot and I tend to order somewhere in the hot to extra-hot zone. Southeast Asian food excursions render most spicy food in the U.S. relatively tame for me. Vietnamese and Thai chilis are no joke.
The Original: Prince's Hot Chicken Shack. One must pay homage to the original. It's a quintessentially local experience. The hot is…rather medium to me. A bit of tingle but no sweats or nose sniffling. I was warned against the extra hot but I won't hesitate next time.
The Hipster: Hattie B's. What can I say? I was dubious. There are so many mustaches at Hattie B's. And the hype. But this is now my go-to hot chicken establishment. It's consistent and I know it's not about the sides, but their pimento mac & cheese and black eyed pea salad are crave worthy.
Their hottest chicken, "shut the cluck up," is nearly hot enough and provides a nice little tingle (without the sweats) but the "damn hot" is somehow more flavorful. It is absolutely my favorite thing to eat in Nashville — damn hot with that pimento mac & cheese, black eyed pea salad, and extra pickles.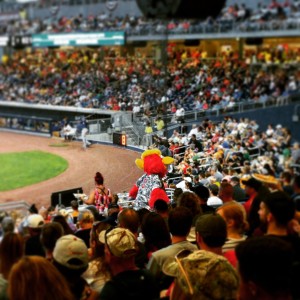 The Alternative to Chicken: Bolton's Spicy Chicken & Fish. This is the only place with heat enough to challenge my Nashville dining partner. He once ordered a spicy fish sandwich that required a break midway through consumption. I believe their tagline, "We have the Hottest Chicken in Town," to be true. I haven't indulged in the hot fish myself but their chicken is indeed hot. A breast quarter "hot" had little pockets of fire juice that emptied my sinuses and sent my lips all up in a tizzy.
The Chicken and then Some: Pepperfire Chicken. I first tried Pepperfire at a Nashville Sounds minor league baseball game. In case you need more convincing about the place of hot chicken in Nashville, the Sounds mascot is Booster, an anthropomorphic hot chicken. Not particularly hot but it's some of the best ballpark food in the country.
It convinced me to visit the brick and mortar establishment where, despite my desire to try the "tender royale" (fried grilled cheese sandwich with hot tenders) or the "apple jack" (hot chicken and waffles with apple compote) I went with my go-to quarter chicken, X Hot. This is the standout in terms of flavor variation — a decidedly more "peppery" taste than the cayenne intense standard hot chicken.
There are a few more Nashville hot chicken establishments I haven't visited and I'll miss the 2015 Hot Chicken Festival, but I look forward to further training in the ways of the hot chicken.
Bonus: Well tasty Nashville hot chicken in Ho Chi Minh City in Vietnam at Pasteur Street Brewing!