Guest post by Carrie Newhouse.
Texas is already scorching hot by the Fourth of July. Luckily, Texans have plenty of spring fed rivers to help them cool off, chill out and laze away. This spring has provided more than enough rain to keep the rivers flowing, so let's explore some of the best spots and let me give you some advice on how to tube like a seasoned pro.
1. The Ol' Guadalupe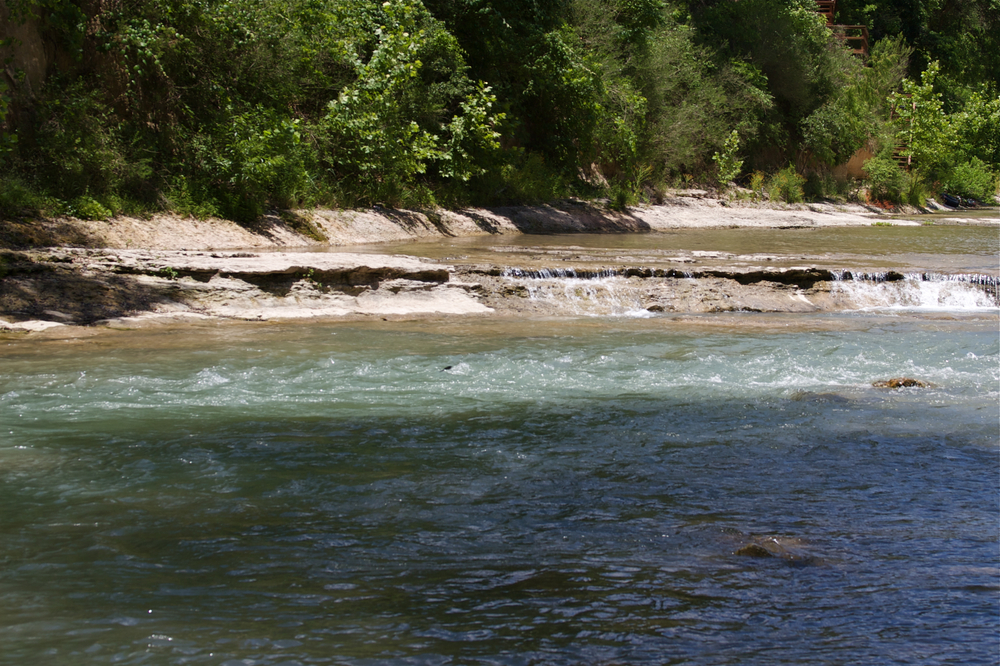 The Guadalupe River is the most popular spot in Texas for tubing. It is accessible from 3 major cities and several small towns (including Gruene!) that populate its banks.
The first Schlitterbahn Water Park was built in New Braunfels and is fed by the Guadalupe River. There are several stretches of this river designated for tubers and you can choose from 2 to 8 hour floats. Some of the stretches can get rough and the crowd can be a bit rowdy. Not to discourage anyone from the Guadalupe, but I would recommend waiting for this river until the kids are teens. It's worth the wait and there are other rivers to occupy their young summers!
2. San Marcos River
San Marcos River is not far from the Guadalupe and eventually joins the Guadalupe around Gonzales, Texas. It's considered a much calmer float and is great for a family with younger children. The clear, clean water is gorgeous and will relax anyone looking for a retreat from city life.
3. Comal River
Much like the San Marcos River, the Comal is a calmer float than the Guadalupe. The Comal is also Texas's shortest river at only 2.5 miles long. Great for kids, this river is 4 feet at its deepest and has shallower spots for kids to stop and play.
4. Frio River
The Frio is a longer drive from most large Texas cities, but is worth the extra couple of hours of drive time. Garner State Park surrounds much of the river and makes camping or glamping (http://blog.trip30.com/guide-to-glamping) easy! The town of Concan is also close by, so cabin rentals are plentiful. Named for its chilly temperature, the Frio is the perfect spot for family or friends looking for a few days to enjoy nature and relax in the cool waters.
Things to remember!
Always wear tennis shoes or well secured sandals! You will have to walk on rocks in any river, so barefoot is not an option. The flow of the river could easily take off a flip flop, so make sure any sandals have Velcro straps.
Apply sunscreen early and often. It's easy to forget about sunscreen as you float down a river. Make it someone's job to remind everyone to apply every hour or two.
Hydrate! Drinking beer is a great way to pass the time, but be sure to switch off between beer and water. Floating in the Texas sun for 8 hours plus beer equals major dehydration.
Speaking of beer, bring your ID and keep it secure. There are cops on the rivers and they will check IDs.
Bring snacks! And keep them dry! Make sure anything (money, food, phones) is secure and in a Ziploc inside a Ziploc.
Most importantly, keep your group in sight and have a planned meeting spot. The currents can easily separate people, so the meeting spot is especially important.
Are you ready to cool off in the river this summer? Where is your favorite tubing spot in your state?