I recently wrote a post about why much maligned Bangkok is actually a great city. Like Bangkok, Los Angeles has an incredibly bad rap. It's predictably easy for people to hate L.A., and unfortunately too many people visit the city expecting it to be a smoggy, pretentious, traffic-clogged nightmare.
Well, if you've got that kind of attitude, Mr. Grumpy Pants, then of course you'll be disappointed.
I lived in L.A. for a while, and I loved it. In fact, I lived in L.A. WITHOUT A CAR and I still loved it. Here's why:
1. The weather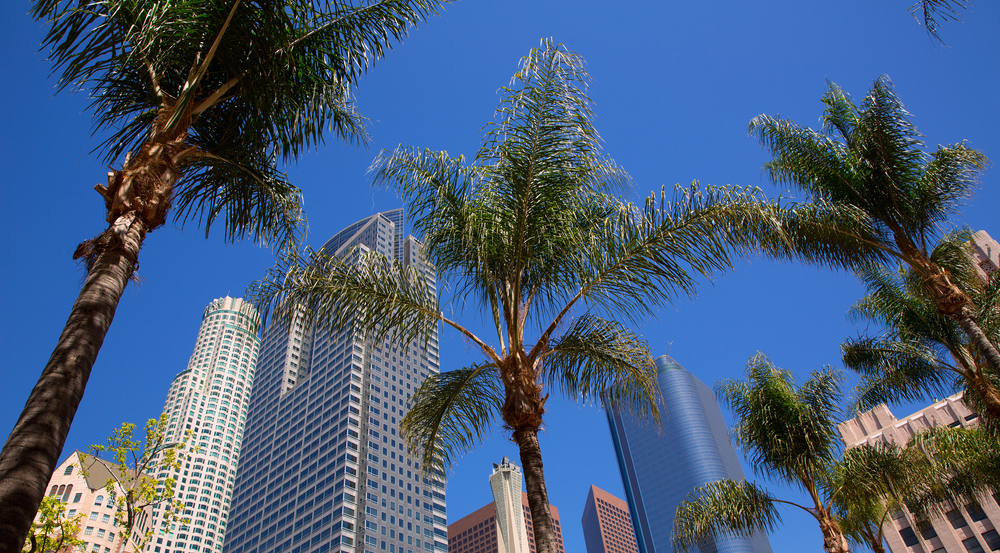 This goes without saying. The weather is perfect year round, with some stretches of desert-like heat in the summer that, happily, end after a few days. The city cools down at night, too, so even if the day is hot it will be much cooler at night than, say, Kansas City (where I grew up).
Because the weather is so perfect, it's not painful to get around the city without a car. If you've got a bike and some courage, you can ride from east L.A. to the Santa Monica pier in around two hours. There are enough quiet neighborhood streets that the ride is relatively pleasant.
And once you get to Santa Monica you can enjoy your time at the beach, then indulge in a chocolate milkshake from Swingers before hopping on your bike and heading back toward Hollywood or downtown.
As for the misconception that "nobody walks in L.A"–it's just not true. Hundreds of thousands of Angelenos get around the city without cars. They walk to the bus stop, walk to the train, walk to their jobs, and walk around the parks and flower-studded neighborhoods.
2. The food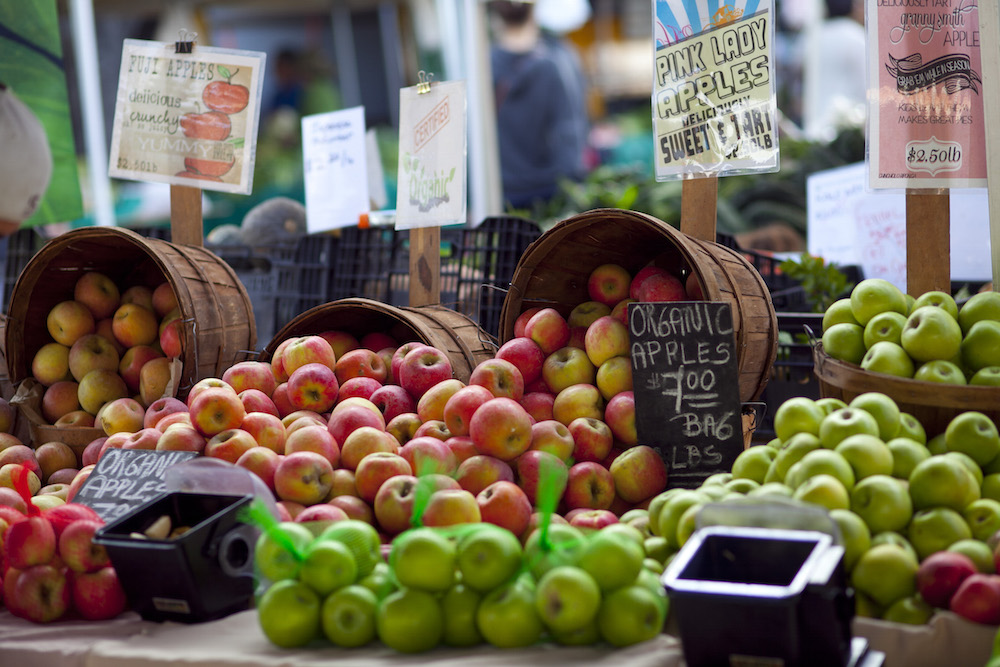 Oh, the food. This section deserves some extra love.
I lived in East Hollywood, which is cradled between Los Feliz to the north, Silver Lake to the east, Korea Town to the south, Hollywood to the west, and Thai town to the northwest. My neighborhood had every kind of food imaginable, but mostly incredible Mexican food, sold by street vendors walking up and down the blocks and at dozens of restaurants.
There was also an authentic soul food restaurant a block away that just happened to be 100% vegan, for the health / animal-welfare conscious out there.
But once I walked in any direction away from my neighborhood, I could have the best Thai food outside of Thailand, thousands of Korean food options, ridiculously expensive gastropub fare, cheap street eats, Bavarian cuisine, amazing Indian food (which I ate at least twice a week while I was pregnant), and infinite other options–both very affordable and very, um, not.
One of my absolute favorite things about the L.A. food scene is the farmers markets. On the weekends there is a handful of farmers markets throughout the city, but since I like to view L.A. as several cities rather than one (see The Neighborhoods section below), I stuck to the farmers markets in my area.
Saturdays we walked our dog and baby down to the Silver Lake Farmers Market, which is set up at a cute little park on Sunset Blvd. and Edgecliffe Dr. We'd indulge in a breakfast of freshly-made crepes, tamales, the best pupusas in the city, and fresh organic coffee.
Is it hipster? Sure. But stop being so judgey for a minute and enjoy the children dancing around, the fresh produce and wonderful food, and notice that everyone seems happy. People will smile at you. Hipster or not.
On Sundays I'd take the subway to Hollywood and do the same thing all over again at the Hollywood Farmers Market. This market is much, much bigger than the one in Silver Lake, and I preferred to get my produce, rather than breakfast, here.
Sure, you'll see a celebrity or two strolling around with their kids, but you'll also be able to buy farm fresh eggs and appreciate California's incredible produce–at least while the state still has water.
I could go on and on. If you're vegan, gluten-free, or paleo, the city has tons of options. If all you want to eat is bread and duck fat, the city has tons of options. If you want to try a new cuisine every day for a week, the city has tons of options. Eat your way through L.A.
3. The people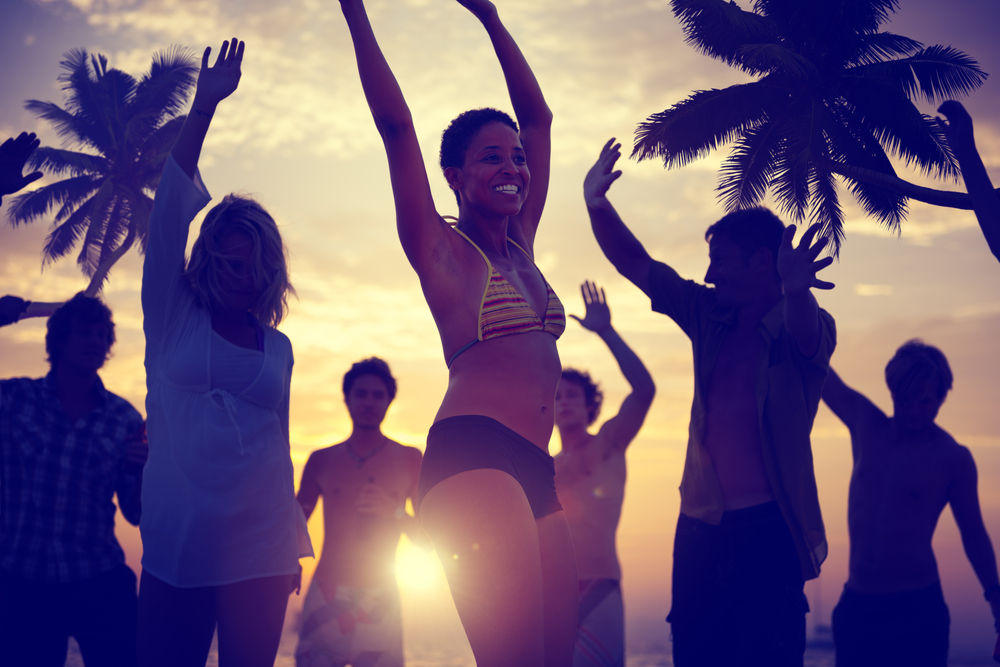 If you find the people in L.A. snobby and pretentious, then you're looking in the wrong place. Or maybe you're the one who's snobby and pretentious!
Like any city inundated with tourists, people can get weary and snappy. But pretend for a bit that you're not a tourist. If you're not trying to rush around and see everything, then you're going to be a lot more polite and patient than you'd otherwise be.
Remember: a lot of Angelenos came from somewhere else. L.A. is a dream destination for many people–both in the entertainment industry and not. While it's nearly impossible for most people to make it in L.A., they're still happy to be there.
Before you go, research some activities that will put you in contact with locals, not just people who work in the tourism industry. This is one reason that I discourage people from spending their entire time in L.A. on the west side. The beaches are full of tourists, and so people are a lot less friendly.
Instead, spend most of your time in the more central parts of L.A. Check out some of the smaller comedy shows and small local music events. Go on a group bike ride. Strike up a conversation at the playground. Seek out the farmers markets and sit in the grass eating a croissant, listening to live music with everyone else who's enjoying a slow weekend morning.
From the moment I moved to L.A., I found the people I met to be open, warm, and generous. I'd take long walks through new neighborhoods with my dog and baby, and people would smile at me as I walked past.
This is the L.A. that I want people to see.
4. The free and inexpensive stuff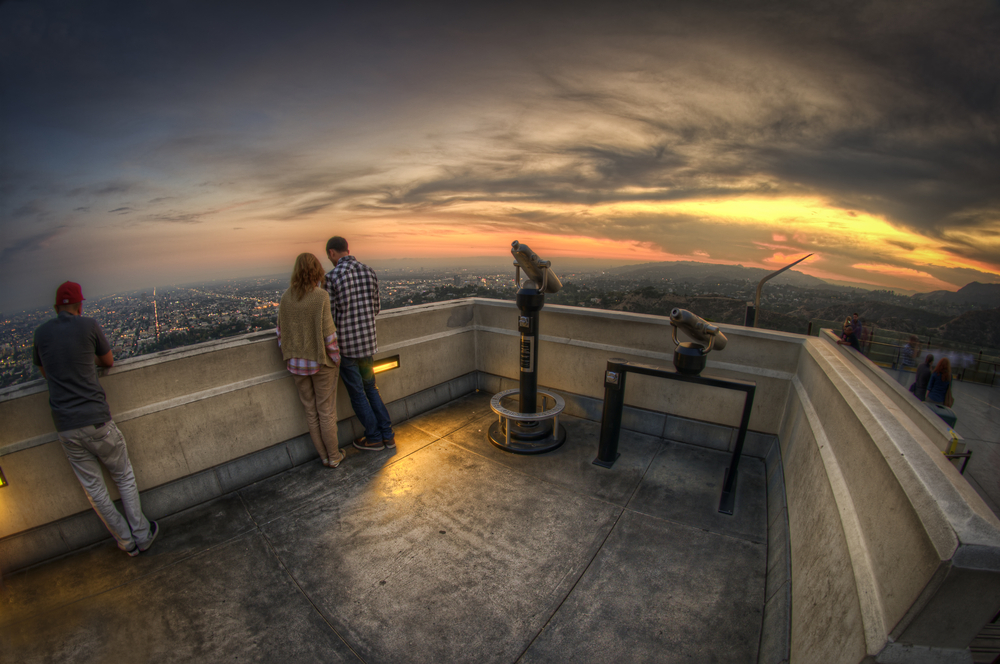 If you wanted to, you could spend every cent you've ever had in L.A. But you certainly don't have to. Here is a very small selection of some of the free and cheap stuff L.A. has to offer:
Sundays Live at LACMA.
Every Sunday evening, LACMA (Los Angeles County Museum of Art) offers a free concert to give the public access to excellent classical music. The concerts are only an hour, so for those of you who aren't certain about loving classical, it's not a risky commitment.
The views.
Griffith Observatory has one of the most wonderful views of any city in the world. It's free to hike in Griffith Park, and the observatory center is open and free to the public.
There are smaller parks across the city with less dramatic, but also superb, views of the city. Just down the hill from the Griffith Observatory is Barnsdall Park, which includes Frank Lloyd Wright's Hollyhock House (not free), and a pretty lawn where you can sit with a bottle of wine and a picnic and watch the sunset.
Public transit.
If you're in L.A. for more than three days, you should buy a week pass for the Metro for $25. The day pass is even worth it, at $7. This will save you a ton of money on gas, parking, and car rental, and it will also allow you to calmly see so much more of the city than you would inching along in your car.
You can take the FlyAway bus from the airport to Union Station, then the Metro will take you from Union Station downtown to all across the city, and even into Santa Monica. You can sit on the bus and ride down famous L.A. streets like Hollywood and Sunset Blvds.
Put on your headphones and listen to an L.A. playlist on Songza or Spotify while you hop on and off the bus wherever you want to. Stop at the Hollywood Stars, grab a burger, then get back on! Use the Metro like your own self-guided tour bus. Relax and watch the city go by.
The Metro also includes the subway and light-rail. While the train system is not even remotely as robust as NYC's, the lines are ever expanding and will currently take you to Hollywood, Pasadena, Long Beach, and Culver City.
Beaches.
Don't come to L.A. just for the beaches. The beaches are great, but they're beaches. L.A. has so much more to offer.
With that said, beaches are free! It's worth it to spend a few hours near the Santa Monica pier or at Venice Beach–both of which you can easily get to on public transit–to enjoy the sea breeze and stick your feet in the sand. You might see dolphins, too.
5. The neighborhoods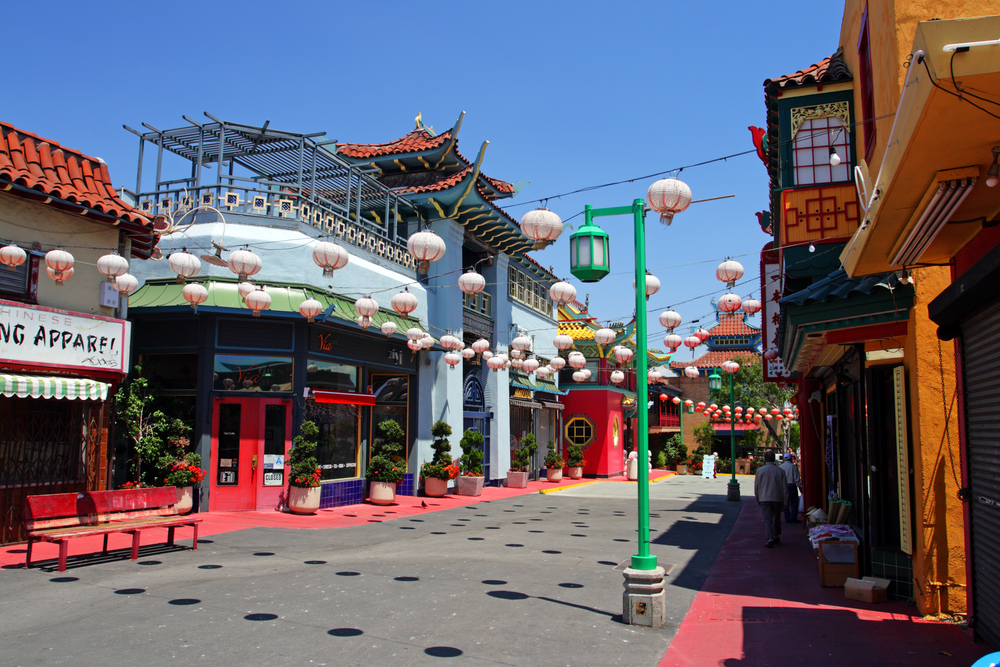 L.A. is a really, really big city. Not just population-wise, but geographically. Trying to visit all of L.A. is like trying to visit all of Europe. There's so much of it, that it would be unfair to claim "I hate Europe," when you'd tried to see all of it in one week, but actually only saw a few freeways and some tourist traps.
If you won't heed my advice about taking public transit, then pick a couple L.A. neighborhoods and stay put. Plan a Hollywood vacation. Or a Korea Town vacation. Rent a little AirBnb bungalow in Los Feliz and explore the beautiful neighborhood and its delicious restaurants.
Each neighborhood is like a city of its own, and that's why I love it. When I lived in L.A. I felt like I was always traveling because each part of town was so unique; living there quelled my wanderlust in a way that no other city has.
---
Los Angeles is worth visiting, but you need to figure out how to work with it rather than fight against it. Yes, the traffic is bad. And yes, if you're trying to shop on Rodeo Drive people might be snobby. But the city has so much going for it. Try to fall in love with it, even if just a little bit.