Guest post by Sarah Grant.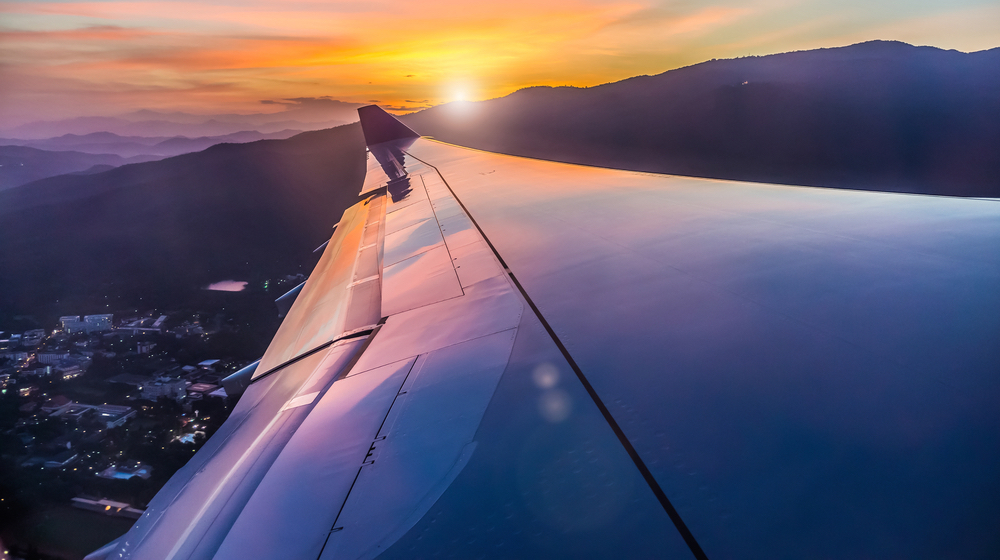 I'm consistently amazed at even the possibility of hopping online during a flight across the country (or the world for that matter). That said, connections are sometimes spotty, streaming video is often prohibited or near impossible, access is sometimes costly, and batteries drain.
I don't fly as often as a jet-setting international businessman but I fly enough to warrant developing a routine for such specific periods of inaccessibility. And although I am a heavy sleeper — I've slept through so many classic novels on Audible — I still use long flights as a productive opportunity to catch-up, work ahead, and/or organize my life.
Of course, I consider listening to albums I've been meaning to consume as a productive endeavor. Here are a few productive (and slightly less productive) ideas for your next flight without WiFi: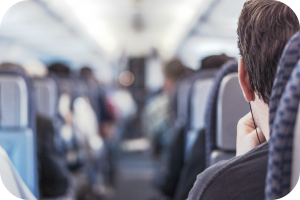 1. Pull out your iPod or device of choice and listen to that new (or old) album you simply haven't gotten around to. If it's a good one, the time may fly by without you knowing. This past December I listened to D'Angelo's Black Messiah five times on a flight back home for the holiday. I closed my eyes and enjoyed every hour of it.
2. Read. Or Audible (is "audible" a verb yet?). I usually devour paperback novels on airplanes. I tend to order something from the top of a reputable "best of" list (e.g. the Washington Post's top 50 of 2014). This is what we used to do before WiFi anyway, right?
If I'm on my way back from a conference, nothing beats the "free time" to read a new book in my field that I purchased from the book exhibit. With regard to audiobooks, no matter how engaging an Audible novel is, the soothing voice work of most authors/actors puts me straight to sleep. I consider audiobooks a natural sleeping pill for long haul flights.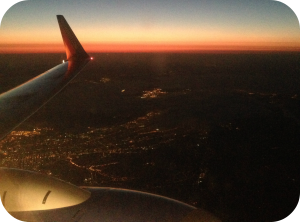 3. Organize. I love to purge my Inbox while offline. I like labels and I like folders but I often can't squeeze in organization time while in the office. I once deleted over 2000 emails during a five hour flight and organized the rest of my Inbox down to a few dozen messages. It was a liberating feeling of accomplishment especially at 30,000 feet.
I also thoroughly enjoy organizing digital photo albums, my desktop, and music folders. Don't forget to-do lists. Is there anything better than a thoughtful and prioritized to-do list to hold you accountable for your own daily life?
4. Catch up on your correspondence. Write letters and cards. Who doesn't love snail mail? I like to bring a stack of cards on long flights, write whatever comes to mind, and surprise friends and families (close or distant) with the hand written word.
5. Mind games. Will Shortz's puzzle books are the ultimate mind game and they drive me absolutely crazy on long haul flights. Crazy in a good way. The crossword puzzle and sudoku in the back of your inflight magazine will only take so long and they might be butchered by previous passengers. If you like time consuming, sometimes aggravating, but mostly fulfilling puzzles, pick up a good book prior to your next flight.