Are you a primitive camper that soaks up the rawness of nature and could survive on berries and woodchips? Or do you immediately regret your agreement to leave the city limits and the all important cell towers that connect you to society? Happily, there is a hybrid of camping created just for any crew that satisfies these two extremes and everyone in between. I introduce you to GLAMPING.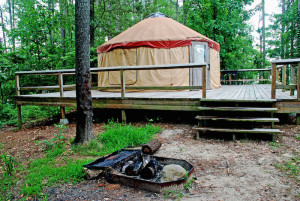 Glamping is just like it sounds: a combination of glamour and camping. Over the past few years, glamping sites have popped up all over the US and the world. This gorgeous yurt in California gives you the chance to relax in a comfortable home and experience a National Forest at the same time.
Concerned about the lack of indoor plumbing in the yurt? Luckily, glamping comes in all levels of luxury.
Check out this insanely amazing tree house in the Adirondacks of New York. Bathroom? Check? Excellent bed? Check. AMAZING SPIRAL STAIRCASE? CHECK. You'll simultaneously feel like a kid and royalty in this rustic tree house with modern amenities.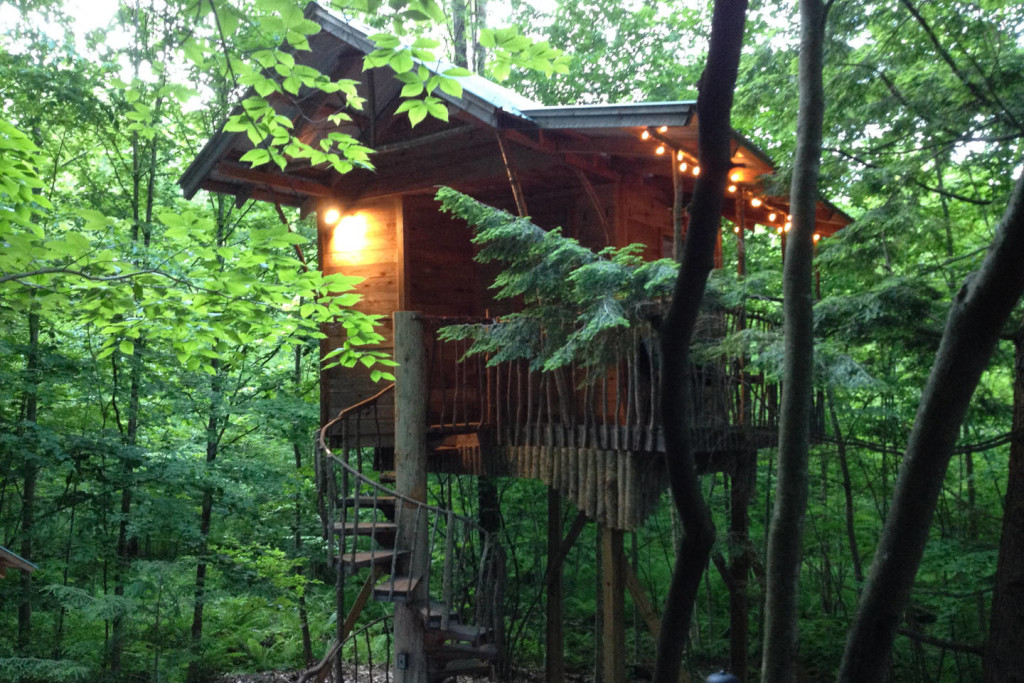 One of the coolest aspects of glamping is that you can do it all on your own! No need to book a far off yurt or treehouse; just find a campsite with accessible electricity and running water.
Next, add your own glamping supplies! Some tips from the glamping pros on what to take:
Start with the book Glamping with Mary Jane. The pioneer of glamping can get you set up quickly and easily on your sort-of-outdoorsy quest.
Bring Lights! Lights aren't just important for getting that perfect instagram. They are also extremely necessary for midnight snacks and toilet runs.
Delicious food is crucial to the full glamping experience. From Mike at Shelter Co, "elevated food selections (good whisky, wine and cheese, gourmet s'mores)" make the glamping trip special.
Bedding, bedding, bedding. A comfortable bed marks the difference between camping and glamping. Try the Rumpl Blanket. It's great for all climates and packs up small so you'll have plenty of room for your glamping wardrobe.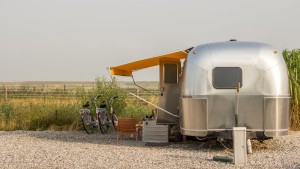 Ready for something in between tents and luxury tree houses? Let's not forget the original glamper: The Airstream Trailer. This vintage camper is as cool as ever and gives you the chance to travel the Great American Highways without setting up camp every night.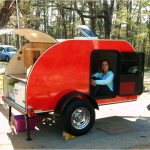 Want something smaller and customized to your needs? Getaway Trailers are made to your specification! Is TV essential? Add one in. Prefer to eat at diners along the road? Nix the kitchen.
What part of glamping appeals to you? Finding the perfect unusual and comfortable living quarters in the middle of nature? The idea of customizing your camping experience to suit you and your friends perfectly? Whatever your desire, glamping is just a flight, drive, or climb up a spiral staircase away.