Guest post by Jen Martinez.
In August 2012, I loaded up my car with a little suitcase, a cooler of food, and my best childhood friend.
Starting Point: San Francisco, CA
Ending Point: Seattle, WA
Time frame: 7 days
Miles, roundtrip: 1,600+
We did a lot of research before we left for this trip. We looked up all of the can't-miss stops, the best places for foodies in Portland and Seattle, and even found some things other travelers had recommended for off-the-beaten-path excursions.
It's no secret that the West Coast of the U.S. is a great place for a road trip, but what makes the drive from San Francisco to Seattle so great? Well, if you do it right (and in the summer), it's probably one of the more gorgeous drives you'll ever take.
---
Use the 101 from San Francisco to Newport, Oregon.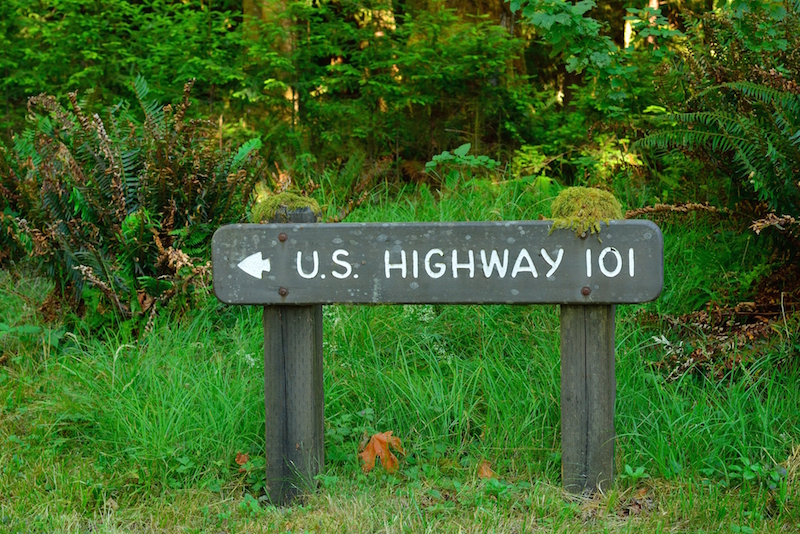 On the way, here are four things you should do.
1. Avenue of the Giants. It's a 31-mile stretch of the old 101 that runs parallel to the new 101, and it's worth the detour. These trees are enormous, and being surrounded by the smell of the redwoods is worth a stop for a picnic lunch break.
2. Stay the night in Crescent City, CA. It's about 6 or 7 hours from your starting point, and spending the night right next to the ocean ain't a bad way to sleep. Must see: check out the view of the Battery Point Light island from the jetty walkway. In low tide, you can walk directly to the lighthouse. Or go at sunset for a stunning view at the end of the day.
3. Oregon Dunes. Sand dunes and Oregon aren't two things that I would normally put together, but this area is amazing. The dunes stretch pretty far inland, and the beach is just a short drive into the park. If you have the time, you can rent ATVs and dune buggies for a little joy ride.
4. In Newport, stop at Nana's Irish Pub in Nye Beach for a pint and some good grub. You won't walk away hungry.
---
Take Highway 20 from Newport to I-5 to Get to Portland
TOn the way, spend an hour at The Enchanted Forest in Turner. It's like if Disneyland was low-budget and in the middle of a heavily wooded area. Fun for the kids, and hilarious for the adults.
Much of the park is under tree canopy, so if you're there in the summer, it's a great way to spend some time outside of the car. From there, it's just another hour to Portland.
We spent two days in Portland, and it was nowhere near enough time, but here are some of the highlights from our time there.
1. Food trucks. Well, there, they're called "food carts," but it all means the same thing: delicious eats. Many of them congregate in the heart of downtown around lunchtime.
2. International Rose Test Garden in Washington Park. Since we were there in early August, many of the roses – which are tended to all year long – were in bloom.
3. Powell's City of Books. It's the largest bookstore in the world, so of course you get a map upon entering the building.
4. Pok Pok. I'm always craving the food from this place. The Vietnamese fish sauce wings are worth the wait. Trust me.
5. Coffee & donuts. Stumptown Coffee is some of the best I've had in my life, and I love coffee. Grab some at the SW 3rd Ave location, then walk around the corner to VooDoo Doughnuts. Three words: Maple Bacon Bar.
---
From Portland, Take I-5 to Seattle.
However, before you hit Seattle, stop in Tacoma for some carb-loading at Shakabrah Java. Their pancakes are ginormous, and their potatoes are magic.
There is so much to do in Seattle, so two days there clearly didn't allow for many activities and sightseeing. That being said, while we were choosy with what we did, we managed to do quite a lot. Here are some of my favorites.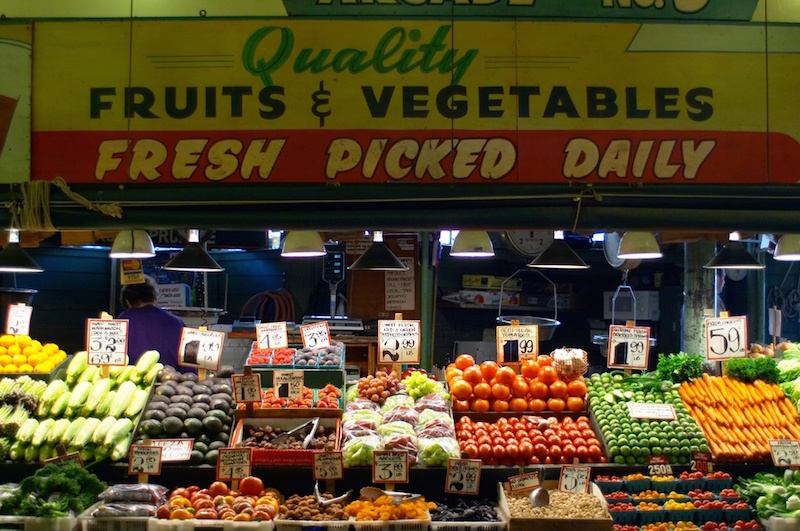 1. Pike Place Market. Obviously.
2. First Starbucks Ever. It's a right of passage for anyone who likes their coffee.
3. Kerry Park. The view of the the city skyline from this little park is clearly one of the best.
4. Bizzarro Cafe. Their tiramisu was probably the most well-balanced tiramisu I've ever had.
5. Chihuly Garden and Glass AT NIGHT. Don't fight me on this. Go 45 minutes before closing time (around 7:15 PM). The crowds aren't as dense, the glasswork is better seen lit in the dark, and you'll get great pictures of an illuminated Space Needle right above your head.
6. For lunch, go to Paseo, in the Fremont neighborhood. Get the Carribean Roast Sandwich. Use a million napkins. Die of happiness.
---
The trip from San Francisco to Seattle (and back) one probably one of my all-time favorite things I've done in my life. With my best friend at my side, we conquered the Northwest coast and returned happy and with incredibly satisfied bellies. If you have the chance to make the drive, I highly recommend it.