Guest post by our favorite Texan, Carrie Newhouse
In Southeast Texas, we don't really experience these things that people in other parts of the US have dubbed "seasons," so I'm often lost when trying to tell people about events that occur in specific times of the year. Yes, yes, I understand that there are solstices four times a year that actually mean a change in temperature and weather in other locales.
If I took a poll of my fellow Southeast Texans, most of us would categorize summer as the months of April through October (I have not taken this poll, so please do not point to me as a spokesperson for the more meteorologically inclined Southeast Texans. I am a spokesperson only for the southeast Texans that agree with me). Most of the days during these months are over 90 degrees. That's summertime, y'all.
This particular "seasonal" event that I want to tell you all about begins in early June, but June means that summer's already in full swing. In Gruene, Texas (pronounced like the color green), there is a longstanding tradition called Two Ton Tuesdays.
The fantastic alt-country-punkish band Two Tons of Steel are headed into their twentieth "summer" of playing at Gruene Hall, the oldest dance hall in Texas. I experienced Gruene and Two Tons Tuesdays for the first time last year, and I will definitely be heading back this year.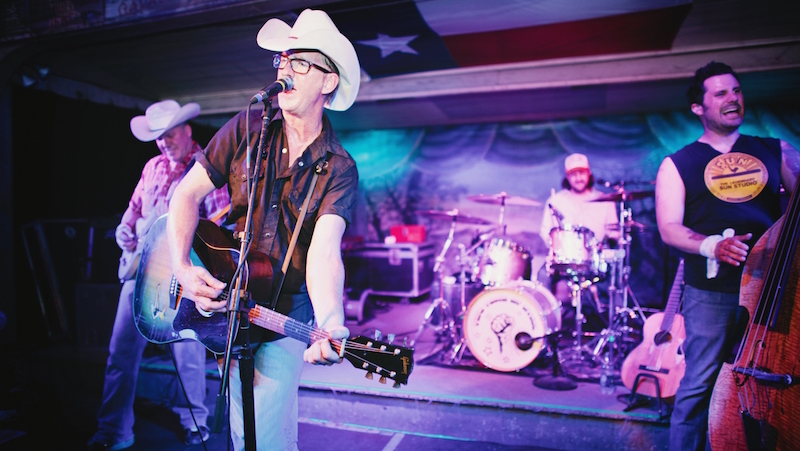 Two Tons of Steel put on an insanely great live show, and the natives of Gruene matched the band's high energy with their displays of sharp dancing skills. I loved seeing the older couples two-step around the dance floor like they were young pups, and the teenagers stiffly shuffled in the awkward couplings that took me back to junior high dances.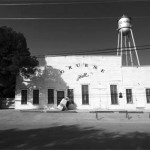 They hold a Swing class before the show, and the students were easy to spot in their rockabilly fashion as they played at the back of the dance hall. Their turns, tricks and flips are fun to watch and almost inspired me to seek out a swing class in Houston. Thankfully, I remembered my attempt at jitterbug lessons in high school and decided that watching was more exciting than breaking an ankle while attempting the sweet dance moves.
We came for the show and stayed for the loveliness of this bucolic small town. At the Grist Mill, we sat just above the Guadalupe River. The Grist Mill served up delicious southern cooking and a great view of the water. It was early in the season, but later in the "summer we might have caught a glimpse of the young'uns floating down the river, another favorite activity in the area.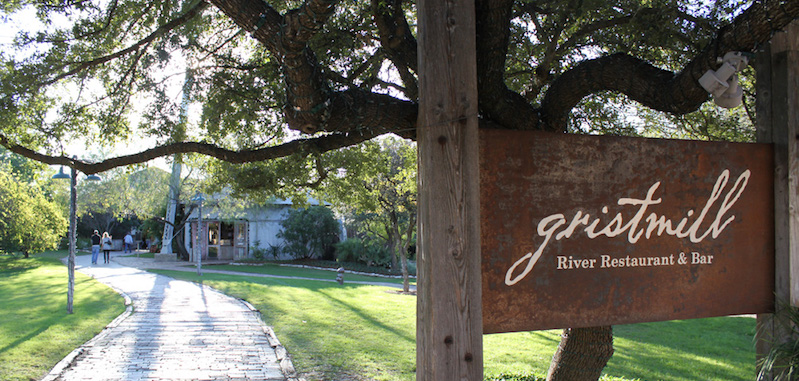 If you are intrigued by relaxing or playing in a tube down the river, just be sure to check out the level of the river before you make your agenda. Too little rain? You could spend most of your trip walking down the river and lugging your tube along. Too much rain? The rapids could be on the aggressive side or the river could be closed to tubing. Just enough rain? A fun and relaxing float down the river for a family, group of friends and cooler full of beer. Or water. Or pre-made mimosas.
A food coma quickly set in after our indulgent meal at The Grist Mill. To help stave off a food coma, we strolled through the center of town and shopped the calories away. We spent hours combing through antiques, classic sweets, local fashion and art. My favorite stop was actually a quick drive away from the center of town at Lucky Ewe Yarn.
My partner in crime is an avid knitter and this shop was heaven for her; the different flavors of yarn (I believe flavor is the official term,) the big and tiny and medium knitting pokers (again, official term,) and tons of patterns for new projects. Months and months after our trip (verging on another "summer",) I am the proud wearer of a wool hat made entirely from Lucky Ewe products.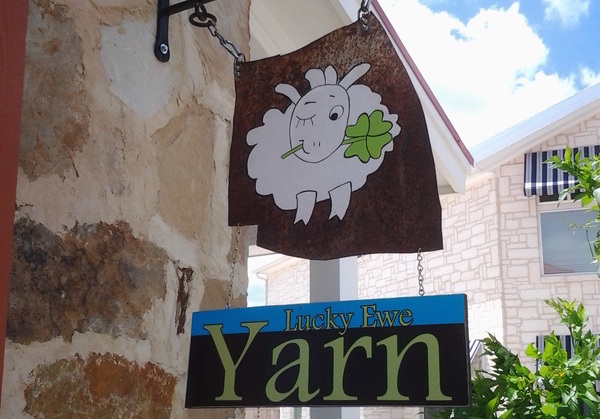 After living in suburban or urban Texas for much of my life, Gruene was a welcome reminder that all of the rural small towns haven't been swallowed up and homogenized by the ever-expanding cities. These towns still have their own traditions, flavors and quirks. I look forward to experiencing and sharing more of the small town awesomeness around Texas!