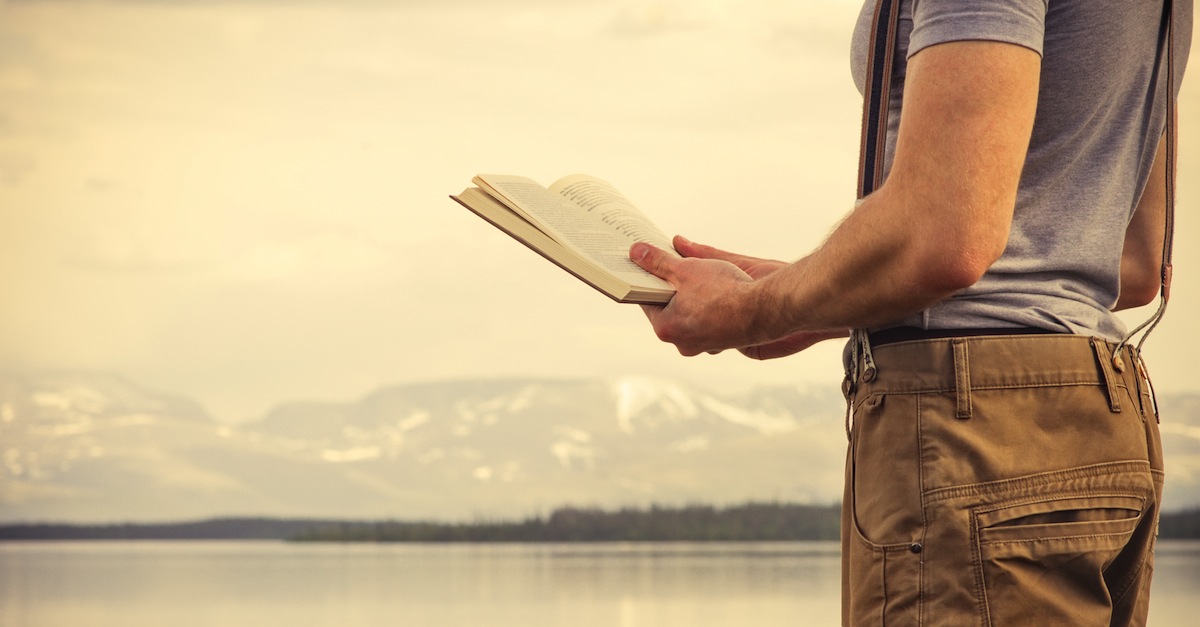 I've had the opportunity to travel quite a bit, and on each trip I choose one massive novel with the goal of getting through the whole thing. Sometimes it works out. Sometimes it doesn't. Sometimes it's more fun to get distracted by things like beaches, museums, tuk tuks, hiking, afternoon coffee, and getting purposefully lost in a new city.
However, there are some vacations that are blissfully lazy. We take time out from rushing around so that we can sit down with a book, whether it's on a beach in Florida, a cafe in Rome, or in a tent in Rocky Mountain National Park.
Here you'll find some of the best epic novels for trips, with my recommendations on where you should be when you read them.
---
Epic Novel #1: Infinite Jest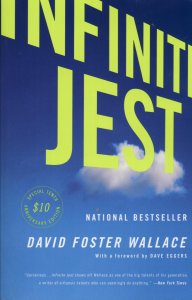 I'm going to be honest. It took me ten months to read Infinite Jest. The story is complicated, non-linear, and very verbose. I loved it. I also read the book while caring for my four-year-old daughter, working full time, and not traveling one bit. If it took me ten months under those circumstances, I'm confident you can do it on a two-week trip.
This begs the question, where? Where should you read Infinite Jest, if not late at night in your own home? I recommend reading this book in Tokyo or Hong Kong, or another city whose goal it is to overload your senses. Infinite Jest takes place in the future, in a strange, highly-commercialized future where the years are named after corporations (e.g. "Year of the Depend Adult Undergarment"), and everyone seems to be addicted to something.
When I was in Tokyo I felt overwhelmed by advertisements. Day and night they flashed, demanding more of my attention than anything else in that city. In fact, my memories of Tokyo are entirely of electronic billboards and oyakodon (mmm, oyakodon). At the end of the day I would lay in bed with my eyes closed, and visions of the city flashed in my head, like a never-ending hallucination.
For most Americans who didn't grow up on Times Square, taking a trip to Tokyo is like taking a trip to the future. It's beautiful, it's difficult to navigate, and you feel as though you've ended up in a place–as well as a time–that is much different from anything you've known.
It's a perfect place to devour a novel like Infinite Jet; you might as well commit yourself fully to diving into a strange new world that is both exciting and disturbing.
---
Epic Novel #2: The Brothers Karamazov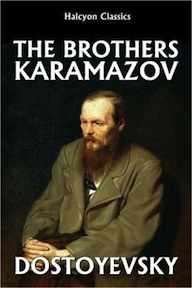 Unlike Infinite Jest, I read The Brothers Karamazov on a one-week trip. I traveled from Denver to Chicago in the winter, when Chicago was frozen and the only warmth came from the heaters at the 'L' stops. So, as all good twenty-year-olds do, I parked myself in a coffee shop and read The Brothers Karamazov while the snow fell outside.
This is not a beach book. It's not a Disneyland vacation book. It's a book to read when you want to contemplate the human condition. Guilt, lies, faith, love, religion, suffering, joy, crime–it's all there. Some consider Fyodor Dostoyevsky to be one of the first existentialists, so if you're remotely interested in philosophy, this is an important book to read to understand the foundation of 20th-century philosophy. I'm kind of a nerd about that stuff.
So where should you read this heavy, difficult book? What setting is optimal when you need to seriously contemplate the purpose of being? If you can't take two weeks off to travel on the trans-siberian railway from Moscow to Tokyo, which would be the perfect place to read The Brothers Karamazov, then I recommend taking it with you when you visit a city in the winter. It's great for reading at a coffee shop during a snowstorm in Chicago. It would also work well for sitting inside a cute little AirBnB house during a week of freezing rain in Seattle. I'm sure Bismarck, North Dakota is perfectly abysmal in the winter.
Or, if spending time with your family makes you question everything about yourself ("how did I come from this mess?"), then you might want to take it with you when you go home for the holidays.
---
Epic Novel #3: Moby-Dick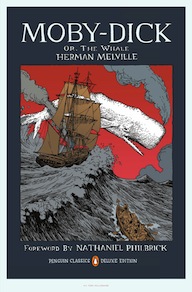 Oh, Moby-Dick. The novel is as beastly as the white whale himself, but everyone should read it at least once in their life. Melville's in-depth and long-winded descriptions of whale anatomy and the whaling industry can make even the most enthusiastic sailor weary. While the story is much different, and Herman Melville was much less Russian than Dostoevsky, Moby-Dick is also a self-reflective quest on what it means to be human.
Of all places, I read this book when I was staying with a bunch of Buddhist monks for six weeks. I had a lot of time on my hands, and I figured that this was the opportunity I needed to finish Moby-Dick. I had started it several times before, and I just couldn't commit to it. If you can carve out a chunk of time to yourself, and if you are truly dedicated to finishing the first Great American Novel, then do it. Just go for it.
When it comes to traveling, Moby-Dick is best read on the United States East Coast, preferably near a port town in Massachusetts. You can read the book sitting on a dock listening to the gulls squabble, or you could read it curled up in front of a fireplace on an overstuffed chair overlooking the sea. Even if you can't make it to the East Coast, you should be somewhere a little bit chilly and a little bit damp, with a dimly-lit tavern nearby with beer and soup for when you get hungry.
There will be times when you want to abandon the book and read some Patricia Cornwell instead. Don't do it! It's fine if you read Patricia Cornwell, just don't give up on Moby-Dick to do so.
---
Epic Novel #4: Beloved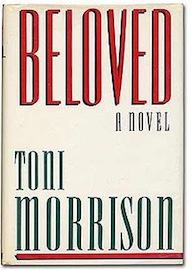 Beloved is a tough book to read. The book is based on the true story of a woman who escaped slavery with her children and was pursued by bounty hunters. When they tried to recapture her, she killed her two-year-old to prevent her from experiencing a life of slavery.
Toni Morrison approaches the story by exploring what it would be like to be that mother. She is haunted–both literally and figuratively–by her dead child, who reappears as a young woman in the house.
Like I said, it's a tough book to read. It's also brilliant and touching, and probably something all Americans and people traveling to the United States should read it. While most of the book takes place in Cincinnati, Ohio, read it on a road trip through the American South. Go on plantation tours, visit stops along the Underground Railroad, and take time to learn about the tragic and brutal history of slavery in the United States.
No, this isn't fun. But sometimes we take trips because they're educational or they teach us something more complete about ourselves or our history. It's why we visit Auschwitz: we want to hear the stories of the people whose lives were lost, and we want to see how humans can triumph under the worst possible conditions.
---
Epic Novel #5: For Whom the Bell Tolls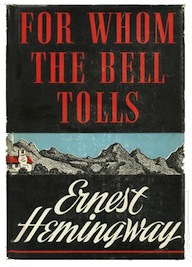 For Whom the Bell Tolls is my favorite Hemingway. I've enjoyed many of his others, but this book occupies a special place in his oeuvre. While the book covers another set of incredibly heavy topics–war, death, violence, love–it's peppered throughout with beautiful passages like this:
But living was a field of grain blowing in the wind on the side of a hill. Living was a hawk in the sky. Living was an earthen jar of water in the dust of the threshing with the grain flailed out and the chaff blowing. Living was a horse between your legs and a carbine under one leg and a hill and a valley and a stream with trees along it and the far side of the valley and the hills beyond.
When I was in Spain for six weeks, I came down with a really nasty case of Giardia (hint: don't drink the water out of the fountains with a big "x" drawn over the spigot). I spent a lot of time reading and writing in Spain; this book would've been perfect for that trip.
Read it when you're staying at a pension on the road that leads to the Alhambra. You'll hear the men in the guitar shop across the street singing heartbreaking duets, and you'll immerse yourself in the world of For Whom the Bell Tolls. Walk around the flowering hills of Granada, past the little caves, and sit in the grass and read.
Or read it in Barcelona. Lounge at a café in a plaça with a glass of wine or a coffee, and imagine Spain during the Spanish Revolution, while appreciating what it is today.
---
Runners Up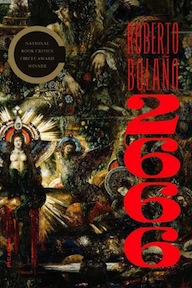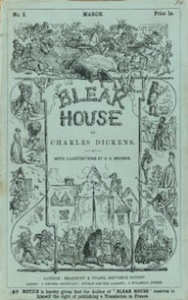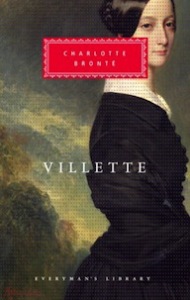 ---
What epic novels have you read while traveling? Which ones would you recommend?
We've written a lot about reading on trips. We love books! Check out our guest writer Jen Martinez's controversial post on why she prefers printed books to e-readers as well as her top audiobooks for road trips.