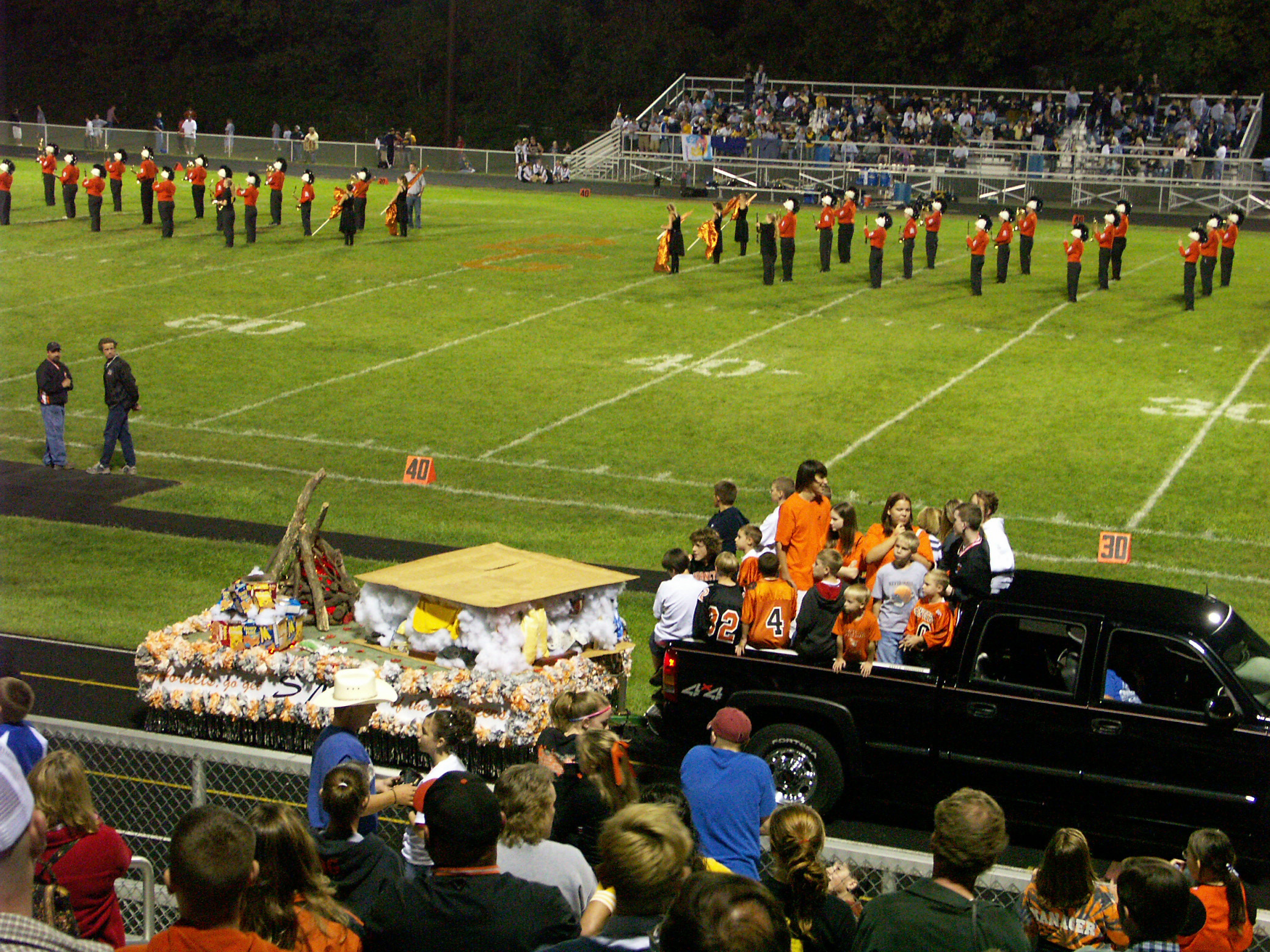 Guest post by Carrie Newhouse, our resident Texas expert.
Everyone knows about the grand tradition of Texas high school football. It's been well documented in the movies Varsity Blues and Friday Night Lights, as well as in the TV version of Friday Night Lights. High school football saturates small-town Texas life and verges on being a recognized religion.
I know this because I grew up in this cult.
My brother played (and I use that term loosely) on a team that went to the state championship. As an avid non-fan of football today, I still know the rules. I still know the positions and penalties and other football-related things. It's still in my blood.
I am not recommending that you visit Texas for the high school football. I am recommending that if you happen to be in Texas in the fall, are free on a Friday night and want to see something completely unique about Texas, you find a homecoming game and go. Just go.
Homecomings happen in high schools across the country, but there is something unique about Texas homecomings that stops at our border. It's rarely spoken of outside of Texas. People who didn't grow up here do not understand it, and people that grew up here think that it's completely normal.
This is the phenomenon of the Homecoming Mum.
To boil it down to 140 characters or less, the homecoming mum is a huge bouquet of real or fake flowers attached to a teenage girl's torso with ribbons that flow from the flowers down to the knees or beyond.
I have oversimplified this.
The mums are huge. HUGE. Since my–ahem–recent high school graduation, the mums have grown at a rate of around 10% per year. Girls now wear harnesses to hold up these mums to avoid back injury. The larger the mum, the more a boyfriend, parents or friends love you. The boys even wear mini mums on garters on their arms. Young girls wear mini mums to mimic the teenagers. You'll be simultaneously jealous and thankful that you didn't experience this in your youth.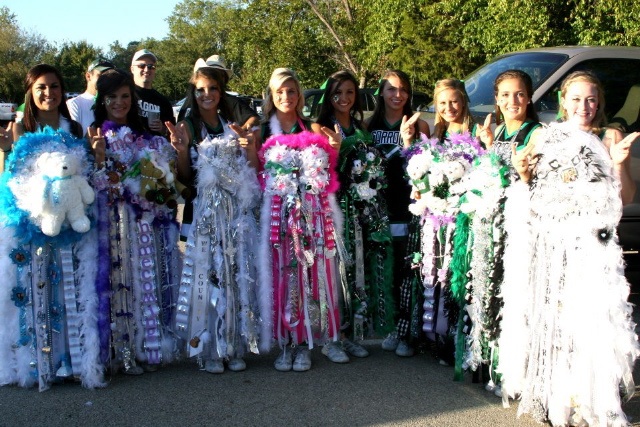 This is a phenomenon that can't be experienced through pictures. You must see these mums en masse. Watching, often in horror, as hundreds of teenagers proudly sport intricately gaudy homemade or store-bought creations makes spending a Friday night in a high school football stadium completely worth it.
If you are in Texas outside of football season and still want to experience the mums, there is a fantastic photography exhibit by Nancy Newberry. Her art is in Houston's Museum of Fine Arts, and the exhibit travels around the world.
Texas high school football. Mums. Put this in your fall travel plans for 2015.
Is Texas really so weird? Check out Carrie's last post on creepy things to do in Texas.