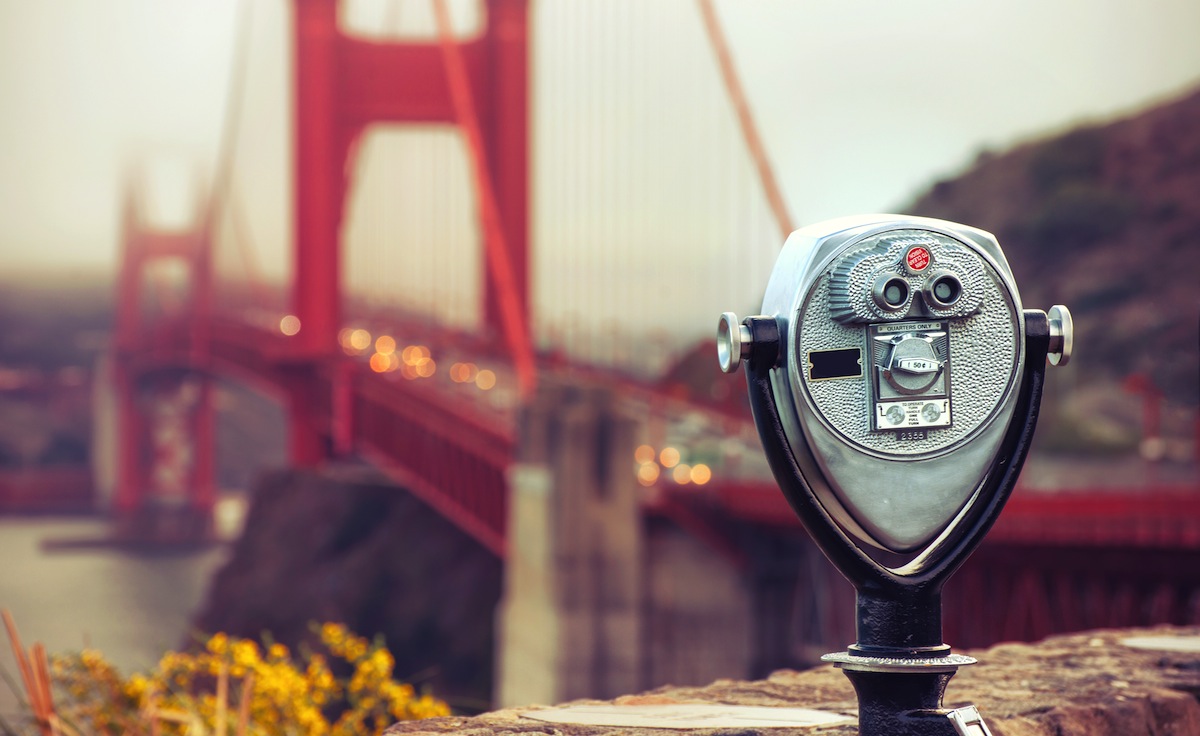 Guest post by Jen Martinez.
I was born and raised in the Bay Area, so no, I'm not exactly from San Francisco. However, I have spent many days and nights wandering the City by the Bay. I've spent much time in San Francisco, as both a child and an adult. I've walked and driven around the different districts and neighborhoods at all hours. When I tell people I'm "from San Francisco," I typically answer to a chorus of "Ohhh"s, followed by "I've always wanted to go there!"
1.Pack for all kinds of weather.
Whether you're traveling to San Francisco in January or July, bring a sturdy jacket. The marine layer on the West Bay is no joking matter. September to November typically run on the warm side, with what Bay Areans refer to as their Indian Summer.
2. The nicknames that you use to refer to San Francisco make you sound like a tourist.
Most San Franciscans (and the rest of the Bay Area for that matter) don't use "San Fran," "Frisco," etc. to describe their City. Stick with the full name. Sometimes you can get away with "SF" or "The City."
3. Driving is the worst.
Getting behind the wheel in San Francisco is not for the faint of heart. I'm not referring to the matter of traffic here (because L.A.'s got SF beat by a mile). Drivers in SF are insane, confident, and daring. They have to deal with MUNI buses and psycho cabbies, and that makes them quick-to-react, but also kind of reckless. As a visitor, it's best to hitch a Lyft.
4. Fisherman's Wharf is a smelly tourist trap.
I know, I know. "But I want to see the sea lions!" Well here's a tip, folks: sea lions are smelly. So are seagulls. And sometimes you can't even count on the sea lions to be there. Pier 39 is an overpriced, permanent staple in the Wharf, and if you want to pay $3 for a carousel ride, then this is the place for you. On the other hand, Fisherman's Wharf is also home to a few of the best seafood restaurants in the city, as well as Ghirardelli Square and its chocolatey concoctions.
5. Homelessness is a major issue, and it's visible no matter where you go.
You don't have to venture into the Tenderloin district to glimpse the harsh reality of San Francisco's poverty problem. Homelessness is present all around the 49 square-mile city. SF spends approximately $200 million on programs for the homeless each year, but unfortunately no recent attempts have made a significant impact. How does all of this influence your travel to the City? Mentally prepare yourself for some of the unexpected 'sights' you might see while in SF, and while you're there, be aware of your surroundings.
6. You don't realize how hilly San Francisco is until you attempt to walk around.
Lombard Street is one example of a hill that most outsiders seem to think is an exaggerated version of actual San Francisco streets, and most of the time they're right. However, Lombard is only at a 27% grade. Other streets around the City are up in the 30% grade range. Try riding down one of those on a Big Wheel. As for walking up and down San Francisco's hills, I'll say one word: glutes.
7. You won't leave hungry or thirsty.
San Francisco's food is as diverse as its people, and in both cases, that's a really good thing. From Chinatown to Little Italy, and then from an Ike's Sandwich to an It's-It ice cream sandwich, SF has some really good eats. Do yourself a favor: eat and drink like a local while you're in San Francisco. Stay away from chain restaurants and stores; you can eat at the Cheesecake Factory when you get home. When you're in the City by the Bay, you're surrounded by some insanely cultured cuisine. Wear stretchy pants on your way out of SF.