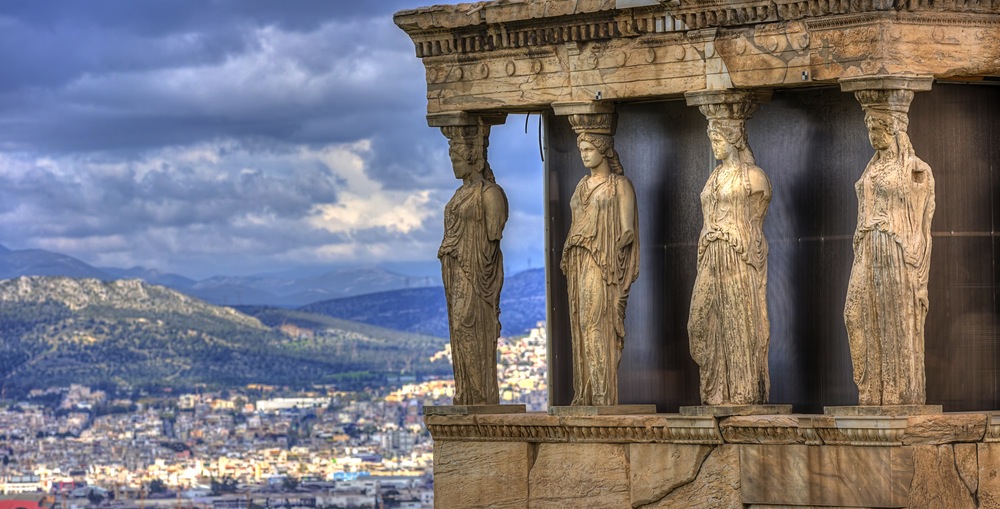 A Pistachio Gelato Fiasco & Four Other Things that Happened to Me in Greece
Guest post by Jen Martinez.
When I was 16, I spent a week and a half traveling around Greece with a student ambassador program. It was an incredible experience, filled with Greek dancing, Greek food, and plenty of learning. Like most trips, I have several very distinct memories and takeaways from my time in Greece.
Pistachio gelato (and most other pistachio-flavored foods) became my nemesis.
While in a hotel in Chania, Crete, I was mistakenly given pistachio gelato (when I asked for chocolate) by a very old, kind Greek man. I was too much of an awkward, shy teenager to tell him that he got my order wrong. I felt obligated to eat it, thus beginning my complicated relationship with pistachios and pistachio-flavored things. To this day, I won't eat anything resembling pistachio gelato.
I rode a donkey.
His name was George. He still holds a special place in my heart, since he was the first donkey I had ever saddled, and continues to be the last.
I called my parents from a pay phone in Heraklion, and cried when I realized I was the furthest from home I'd ever been.
I had a couple of euros to spare, so I called my parents after lunch one day. When my dad answered the phone with a "Hey, sweetheart," I lost it. I tried my best to hide it, but I was overcome with emotion. I had never been so far away from my parents before, and it took me one week in Greece and one phone call to realize it.
I ate my weight in watermelon.
The Greeks love their watermelons, especially in the summertime. So of course, while I was there in July, I ate watermelon with nearly every single meal. Yes, watermelon is delicious and perfect for a hot summer day in Athens. However, after 10 days of eating it at least twice per day, it starts to become less and less delicious. When I got stateside, I didn't touch a single slice of watermelon for over a year.
Greek people surprised me.
In 2008, right as I was visiting Greece, the country (along with many others around the globe) was plunging into a terrible recession. Not long after I returned home, riots and protests broke out around Greece. Yet, while I was there, you never could have guessed by how the Greeks acted that something was wrong. Restaurant owners and servers, bus drivers, hotel workers, tour guides, kiosque vendors, and strangers on the streets were very sweet and hospitable towards us crazy, American kids. No ill words or gestures were sent in our direction. In fact, it was quite the opposite; they made us feel welcome. And at a time when I was just discovering my love of travel, the Greeks made me feel at home in their land. I'll forever be grateful to them for that.