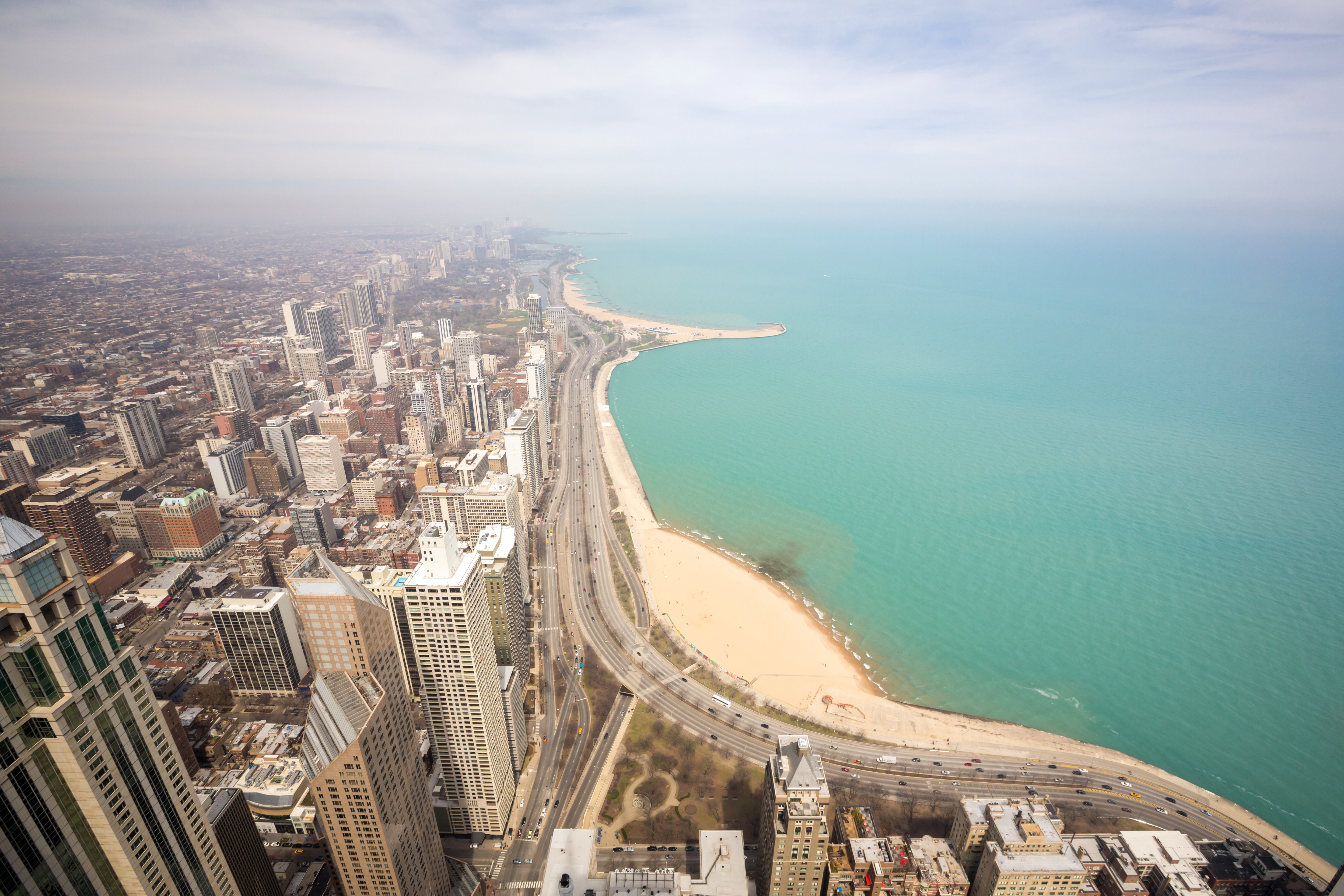 On February 2009, I was traveling from San Francisco to Washington D.C., and I had a layover at Chicago O'Hare. While my plane descended over the Windy City – as a California girl – I was shocked by how brown and dreary the area looked.
"Who would want to live in a place so devoid of greenery and happiness?" I thought to myself.
[Ten minutes later, I bumped into my mom's boss in the airport bathroom, over 2,000 miles from our homes. Traveling has a funny way of reminding you how both large and small the world actually is.]
"Never again!" I assured myself as my plane to D.C. took off. I wouldn't care if I never set foot in that city. From what I'd seen from the air, it just didn't seem like a place that I'd like.
I was wrong. I was very, very wrong.
Five years later, I was on a different plane. This time, I was heading straight to Chicago for a conference, and I wasn't going anywhere else on this trip. I had four days in the Windy City, two of which would be occupied by the conference festivities. Outside of that, I had a little bit of time to kill.
I went to several of the restaurants that friends had recommended to me. I checked out the one big touristy thing: Cloud Gate a.k.a., the Chicago Bean. I walked the streets as much as I could. I chatted with some locals. With its remarkable architecture, cultured cuisine, and lakefront views, Chicago won me over.
When you're asked, "Have you been to [insert city of choice here]?" don't count the layovers.
Denver or New Delhi. Oakland or Osaka. Atlanta or Alberta. None of them count if you didn't step off airport property.
An airport is not a proper introduction for how a city looks and feels. It doesn't show you a city's character, it doesn't show the twists and turns (or lack thereof) of its city's streets, and it can't feed you food from the Mom & Pop shops that every local loves.
Layovers don't count. Explore a city, then make all of the judgements you want.