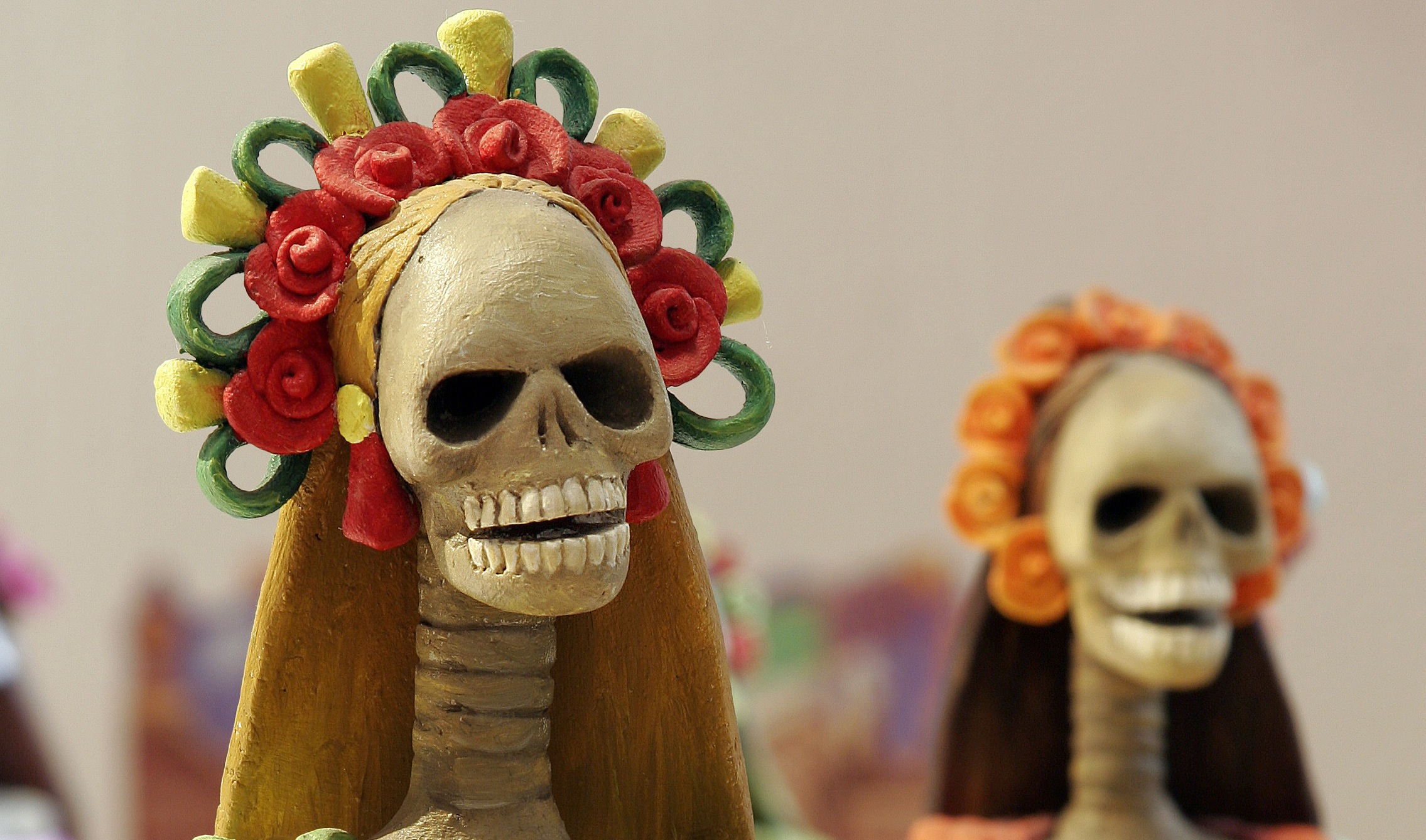 Guest post by Carrie Newhouse, a slightly macabre Texas native.
I've endured the long, long, oh so very long drive across Texas more than a few times. These hours upon hours in the car can lead to the contemplation of the many wonders of life and, after nine or ten hours without another state line in sight, the sweet release of death. Instead staying in the car and contemplating death, why not explore Texas and all of the fantastically morbid sites within its borders?
If Dallas is on your drive, the graves of infamous duo Bonnie and Clyde are at your feet, though they do reside in separate cemeteries. Bonnie Parker lays in rest at Crown Hill Cemetery and Clyde Barrow is buried in his family's plot at Western Heights Cemetery.
If these graves get you in the criminal mindset, you can head down Interstate 45 to Huntsville to visit the Texas State Penitentiary and the country's most active death row. While you can't actually visit death row, you can study up on the history of the prison and Texas Death Row in the nearby Texas Prison Museum. Part of their capital punishment exhibit is an electric chair nicknamed "Old Sparky."
For those who yearn for a less criminally-charged look at death in Texas, Houston is just another hour down Interstate 45 from Huntsville. Houston is home to the
National Museum of Funeral History
! From exhibits about the history of embalming or the funereal customs of Ghana to viewing a collection of hearses from the past: it's all here. You can even pick up a souvenir t-shirt with a humorous view on the funeral industry.
After learning everything you never knew you needed to know about funerals, Glenwood Cemetery is your next stop. Home to the headstones of many wealthy Houstonians, the most notable inhabitant is eccentric tycoon Howard Hughes.
Even without the storied past of Howard Hughes to accompany it, the plot of the Hughes family is an impressive sight and is a must see on your dark tour of Texas.
A celebration of death is the only way to end your tour of death in Texas. While
Day of the Dead
parties can be found all over, follow Interstate 10 from Houston to San Antonio to find the most authentic and spirited Day of the Dead Festival. I hope you're travelling just after Halloween, because the Festival happens November 1st to 2nd. Altars celebrating the dead are set up around the city while performances, parties, food, drinks and shops take over the much of the city.
So get in your car, get on the road and start your own Day(s) of the Dead road trip! Texas and its departed await you.